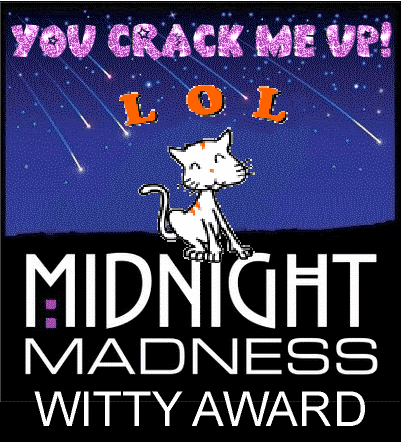 Living in a home with an almost teenage boy, never makes one feel witty.
My 2 & 5 yr. olds sometimes laugh "at me" but definitely not "with me".
My significant other has heard all of my jokes and doesn't usually find my recollections of the day amusing.

These are just 3 reasons why this award means SO much more to me!
Thank you Priscilla! It means more than you could possibly know :)

Keep Smiling!